OUR MOST PERSTIGIOUS COMPETITION
45th Dampier Classic
13-16th August 2021

Our most prestigious tournament the Dampier Classic, will be held in 2021 and we will be celebrating our 45th year of running this competition. It is held in high regard by the game fishing community and is a four day tournament sanctioned by WAGFA. We look forward to running the best one yet.
King Bay Game
Fishing Club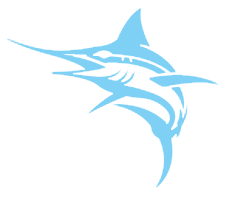 We are located in the Northwest of Western Australia in a diverse region bursting with game fish and small to mid sized billfish in large numbers.

2018 was a very successful year for the King Bay Game Fishing club with 134 fish being weighed in, comprising of 22 different species. Amongst those captures there were 22 potential national records and 11 World records.
There were also 316 Gamefish, 113 Sharks and 189 Billfish tagged and released. A great effort by all concerned.
Some outstanding captures and incredible scores are taking out club awards this year. The hard work and dedication put in by some crews has to be commended. While some categories, such as the tag and release gamefish male, were hotly contested until the final day of the season