What's happening around KBGFC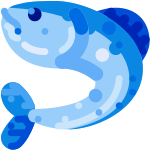 2023 Dampier Classic
                                                                                                     TOURNAMENT WELCOME
2023 sees the 47th year of the Dampier Classic being held in the pristine waters surrounding the Dampier
archipelago. We are continuing our traditional 4 days of game fishing, open for all to be able to compete as a
 team in this magnificent event. This tournament is proud to be able to cater for all walks of life in the fishing
community from teams at the peak of our sport down to families, first time juniors and small fry's. This
year's tournament offers anglers many opportunities to make their mark on the competition. With many
sections there is a chance for everyone – from chasing bill fish, to the game fish capture section or tag and
release gamefish. We also have line class prizes for 3,4,6,8,10 and 15 kg line. Even our daily angler prize
gives you the chance to win, so anglers of any skill and experience have the opportunity to share in the prize
pool. So whether you like trolling the big blue or just happy to stay within the beautiful archipelago there is
a category for you to see your name up there amongst some of the area's finest fishos. This year we have
some great sponsors who in tough times have come on-board again, along with some great new companies
which will see the 2023 tournament one to remember. So, don't hesitate to get your team together, get your
entry in early and on behalf of the KBFC committee we look forward to seeing you on the water and at the
 gantry. INDEMNITY Every entrant taking part in the tournament shall indemnify the said organisers, or
other sponsors and official servants and other persons aforesaid, against any claims by any other entrant or
other person whomsoever for injuries, damage, loss or another claim whatsoever or howsoever arising.
FISHING RULES This is a WAGFA sanctioned tournament and accordingly will be fished under the GFAA
 rules. Specific tournament rules are available on the KBGFC website www.kbgfc.com Will also be included
in your boat bags. FISHING TIMES The tournament starts with lines in at 0600 Friday 18th August and lines
out with fishing ceasing 1500 Monday 21st August. Weigh in times will be Friday18th from 1500-1800.
Saturday 19th 1600-2000. Sunday 20th from 1500-1800 and Monday 21st from 1500-1800.
BRIEFING NIGHT
                                         Will be held on Wednesday 16th August at 1830 at the Grand Central Tavern in the alfresco area. The objective
                                                  of the briefing is to provide each team with their competition bag and to inform competitors of local
                                                conditions, recent weather predictions and to answer any questions relating to the rules, rough weather
                                             procedures, radio skeds and communications. Tags can be collected with a $50 deposit (refundable) NOTE:
                                     IT IS COMPULSORY THAT AT LEAST ONE MEMBER OF EACH TEAM ATTENDS THE BRIEFING TO BE
ELIGIBLE TO FISH THE TOURNAMENT PRESENTATION NIGHT
PRESENTATION NIGHT
The Presentation night will be held at 6.30pm Tuesday 22nd August in the Grand Central Tavern in
Karratha. Your meal is provided and extra meal tickets may be purchased for friends or family wishing to
attend the event.
CONTACTS AND ENTRY FORM
To Obtain a copy of the rules and an entry form email presidentkbgfc@gmail.com or visit www.KBGFC.com